Freedom Lodge No. 5878 welcomes three new members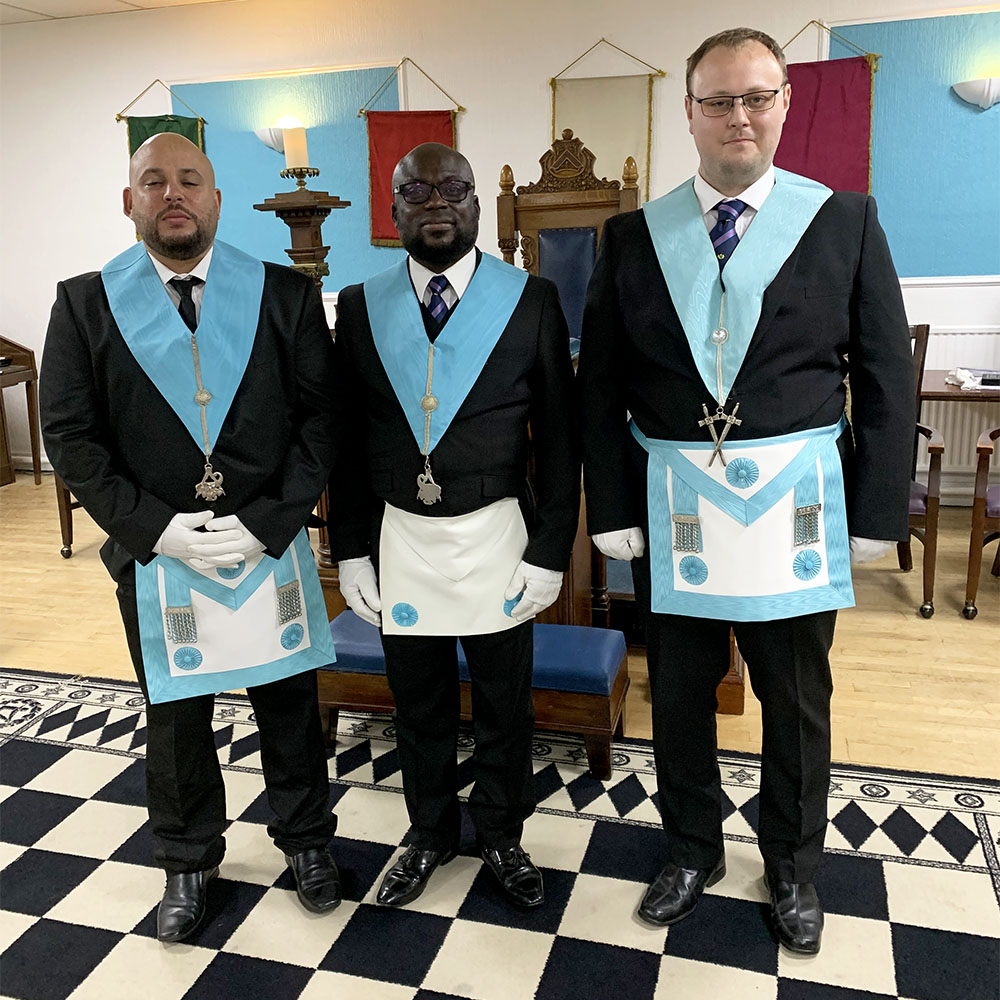 Three of the Lodges newest members. From left to right: Aaron Forster, Roosevelt Moore and Steven Willett, at the 20th November Regular meeting at Croydon. When Aaron was raised to the Third Degree and became our latest Master Mason, in an excellently conducted ceremony. Roosevelt is up next and will be raised at our January Lodge meeting. Steven is our current Inner Guard.

The Lodges future is looking bright, but there is always room for more candidates or Joining members. If you are interested, please do see the website contact page.


---