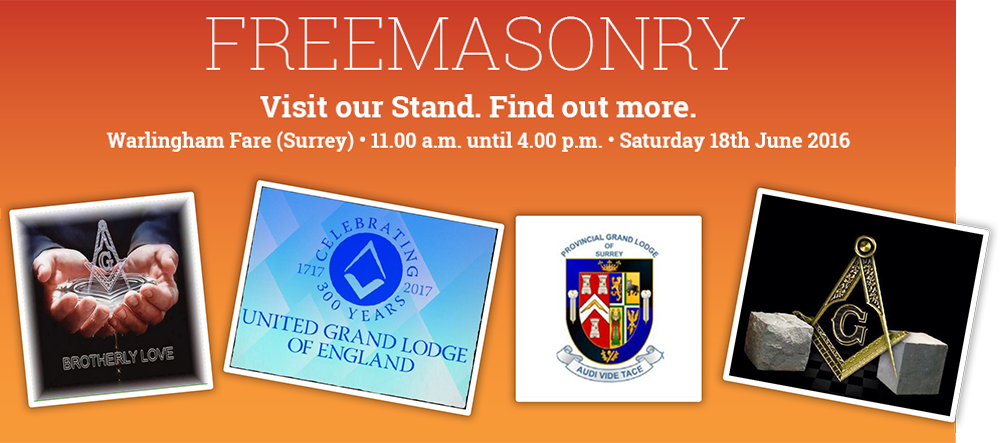 Ever wondered about Freemasonry?
• What's it all about?
• What is involved?
• What qualifications do I need to join?
• Can anyone join the Freemasons?
• What does it cost?

These are some of the questions most people ask, plus of course there are the myths about secrecy. Come and visit our stand at the Warlingham Fare (Surrey) from 11.00 a.m. until 4.00 p.m. on Saturday 18th June 2016 or contact one of us below, find out the truth and meet several local Freemasons and their partners. You may be surprised to find out how friendly and normal we are!

We aim to be better members of Society and also to help those less fortunate than ourselves, whilst enjoying our Freemasonry socially with our friends and family.

Contact: Nick Gras on 07785778049 or email Nick.gras@owlbarn.plus.com
Contact: Alan Brockwell on 07868657276 or email Brocker@virginmedia.com

We very much look forward to hearing from you!
---